WHAT YOU GET
5 packs of our luxuriously soft, hypoallergenic bamboo diapers + 5 packs of our 100% biodegradable bamboo wipes.  Save up to 28% per bundle.
HOW IT WORKS
CHOOSE YOUR SIZE

Easily change your diaper size as your child grows.

MANAGE YOUR SHIP DATE

Adjust the frequency of your deliveries.
Skip a specific delivery cycle if you're away.
Pay only when your bundle gets shipped.

CANCEL ONLINE ANYTIME

No hassel cancellations.
Cancel online at any time, for any reason.
$74.95 / Bundle


(Up to $105 Value)
FREE SHIPPING

We won't charge you anything for shipping! Enjoy the convience of home delivery without the cost or hassle.

FREE RETURNS

For any reason, you can return items within 3 months within the contiguous U.S.

NO EXTRA FEES

Rest assured, there are no hidden
membership or cancellation fees.
Why —

We Created Cutie Pea
As parents, we know all too well that what touches our baby's delicate skin is just as important as what we feed them!  We've carefully crafted a superior line of diapers and wipes free from all dangerous chemicals, additives, fragrances, phthalates, latex and BPA.  We've agonized for years over what to put our babies in.  We've dealt with the rashes, leaks and even coined the term "poo-nami".  Trust us when we say that these diapers WORK.  And not only do they work, they leave your baby's skin soft and protected so your mind can rest at ease.  Because, as parents, we need to have fewer worries and be able to trust that our children are safe.
Cutie Pea diapers and wipes are dermatologist approved and are both hypoallergenic and antibacterial.  They contain no harmful ingredients and no added fragrance.  They are made responsibly using bamboo and manufactured in a certified facility.  You can rest easy knowing your child is less likely to have a reaction compared to regular diapers.
No Nasty Chemicals

0%

Chlorine
Phthalates
Dioxin
Alchohol
Latex
Fragrances
Better —

For Their Planet
We feel our diapers are the most eco-friendly option on the market.  Contrary to other manufacturers' claims, we don't believe there is a disposable diaper that will degrade 100% within a reasonable amount of time.  We are striving for this!  Currently, our sustainable diapers are crafted using 87% biodegradable materials.  Some materials such as SAP do not easily degrade but do act as a fertilizer.

In just 2-3 months, a Cutie Pea diaper will be more than half degraded.  Compare that to regular diapers which take 500 years to decompose, you can see why we're proud of our diapers and feel it's a huge step in the right direction.  And guess what?  Our wipes are already there.  They are 100% biodegradable!
Details —

That Make a Difference
Even though our main focus has been on health and the environment, we know it's also the little details that make a big difference in our lives.  We have ensured our diapers and wipes come with all of the features that make them more effective.  These include:

  Wetness Indicator
  Size Label (Useful for multi-kid families)
  Fragrance-Free and Odor Resistant
  Incredibly Soft and Comfy
  Nourishing Aloe
  Super Absorbent Core
  Snug Fit that Conforms to Movement
  Tape that Stays and Doesn't Tear
  Wipes with Textured Grip

Every diaper pack has 30 diapers, regardless of size.  If your child goes through 5 diapers per day, you know 5 packs will last you one month.  On average, 2.5 wipes are used per change, so our packs contain 75 wipes, an easy 1:1 ratio.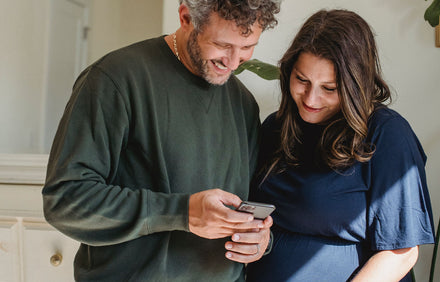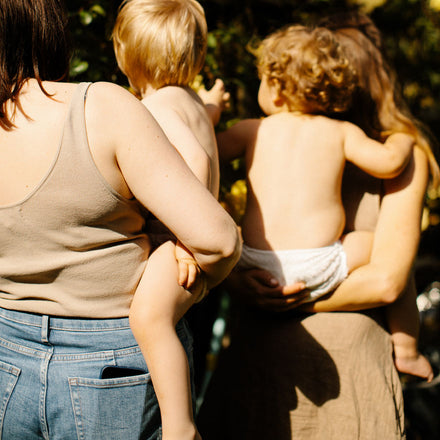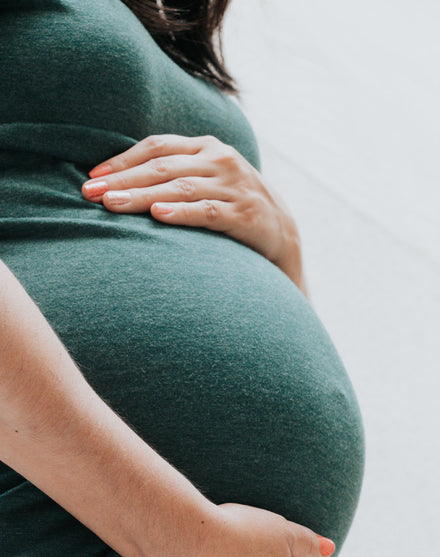 Stay two steps ahead.
Think of us like your seasoned parent friend. Informed by our own mistakes and lessons learned along the way, our design philosophy is to create everything we wish we had when we were in your shoes, from day one.
Our Journey